A nice festive post today as I went to my Christmas party at the weekend. We had a great meal out and as there were so many of us we got a whole room of the venue to ourselves, which was great. I work in a workplace full of women so the cackling and shrieking was growing louder and louder the more the wine flowed. I was undecided on my outfit right up until a couple of hours before but in the end went with this cute dress I recently won in a giveaway from Little Mistress.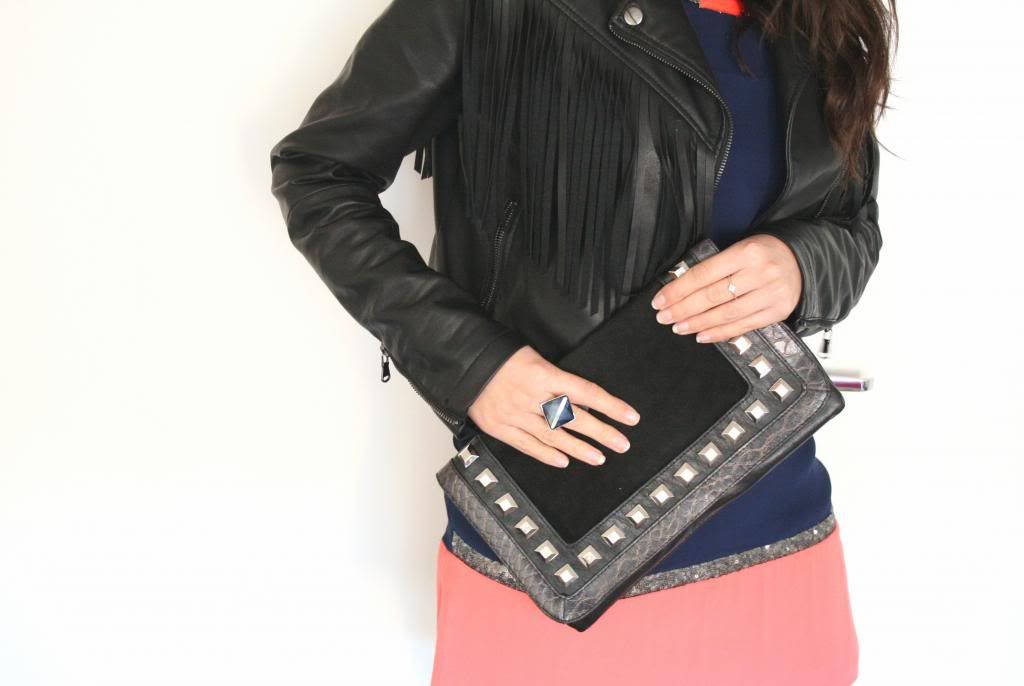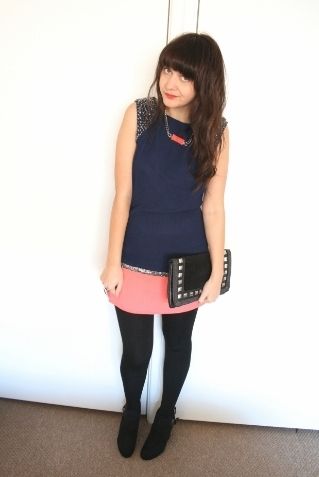 I'm glad I went with this dress in the end as it has a little festive sparkle and I love the pop of colour that I could match my lipstick and necklace with. I actually used a different clutch bag in the end as I spotted a great black and sliver one on Asos a few days before that went perfectly with the dress.
Its only a week until Christmas, just can't believe its nearly here. We got our Christmas tree on Sunday and instead of our usual tiny table top fake tree we've got an actual real deal in a pot with lights, baubles and a star on top. I'm actually excited to come home from work and see it everyday, is that weird?
Thanks
x