So Christmas is over with for another year and the much anticipated and extremely expensive New Years Eve celebrations are upon us tonight. For the last three or four years the boy and I have participated in this money making endeavour and paid obscene amounts to get through the door at our local but this year we said nooooooooo! And instead we are going to have a much more fun and exciting evening with a few friends at a house gathering. I predict lots of giggles, reminiscing about our school days and more alcohol then we could afford if we had gone out into town.
So my New Years Eve outfit will mostly consist of comfy lounge wear this year but if I was venturing out then this would be the dress of choice.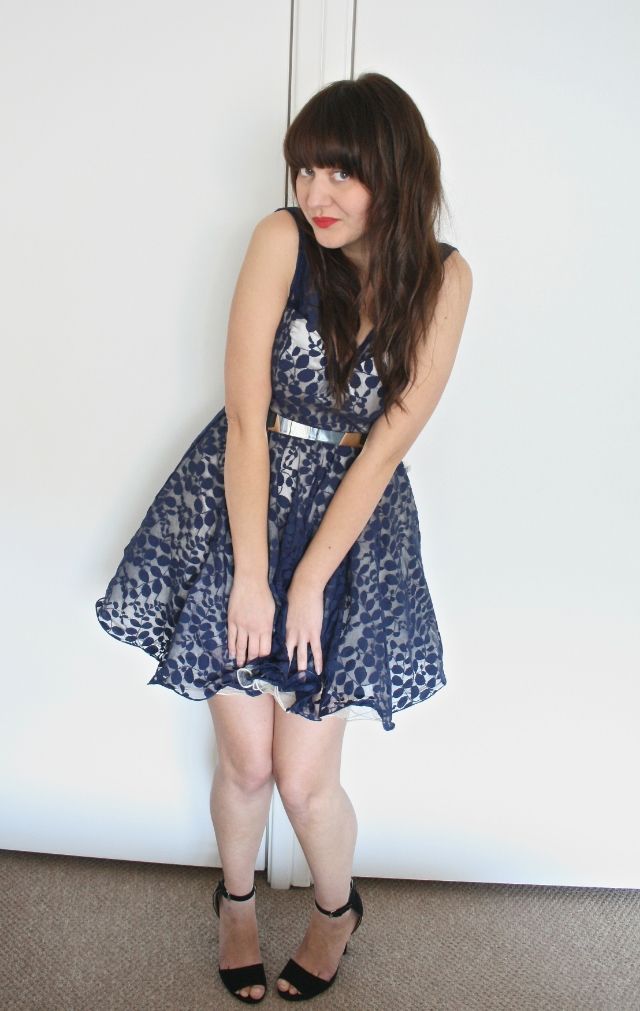 Isn't it just the cutest dress ever? I love the leaf/floral pattern the neckline is gorgeous and so flattering. I think it goes great with my gold belt and gives it a really classy look. It is a very poofy dress as it has a lot of netted underskirts so if your quite petite like me it may drown you a bit. I have in fact cut out a couple of the underskirts and think it suits me much more, I no longer feel like the sugar plum fairy in it, ha! Definitely a fab dress if you have somewhere posh to go to or a nice event planned in 2014.
Hope you all have a great New Years Eve, heres to 2014 being an even better year then 2013.
Thanks
x