Hey fellow fashion peeps, how exciting is it that its December the 1st today? It's officially Christmas month and although I still think its a touch early to start festively decorating the flat I am getting all excited and must admit to wearing my Christmas pudding gloves earlier and I did buy a very cute snowman figurine today who has taken pride of place on our dining table. I still have a few presents to buy so I must brave the Christmas crowds again soon and then I can start my favourite part... the wrapping! I love wrapping all the presents, I set up all my bits on the floor put on some Christmas tunes grab a hot chocolate and away I go, fun times.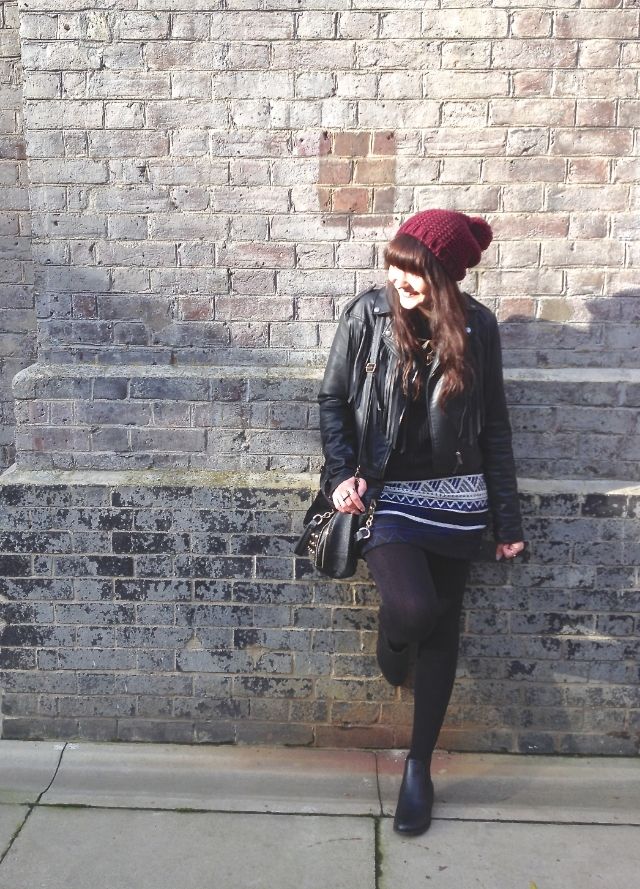 Everything is from Primark all bar the bag which is eBay and the boots which are George@asda (yes I like to shop in Primark #sorrynotsorry)
The boy and I went toWinter Wonderland on Monday so that got me all christmassy too and we also went to see the Pixies with my Brother and Dad at the Hammersmith Apollo which was fricken amazing!! Unfortunately I didn't get any outfit pics that day but I had some from the week before when we went to the iMax theatre to see Gravity. You'll have to excuse the poor quality of these photos. They were randomly taken on the boys iPhone but I quite like the idea of having some outdoor shots for once, hope you like!
Thanks
x
twitter //
bloglovin
//
Instagram