I need your opinions on this one guys? I'm just not sure I suit a flouncy fluffy fairy dress. I love it and I adore the whole look but just not on me. The dress looks alright in these photos but in real life I feel like I'm playing dress up. I added a chunky jumper in the last picture and I did feel a bit more comfy but I'm still not sure I can actually wear it out... but I really want to.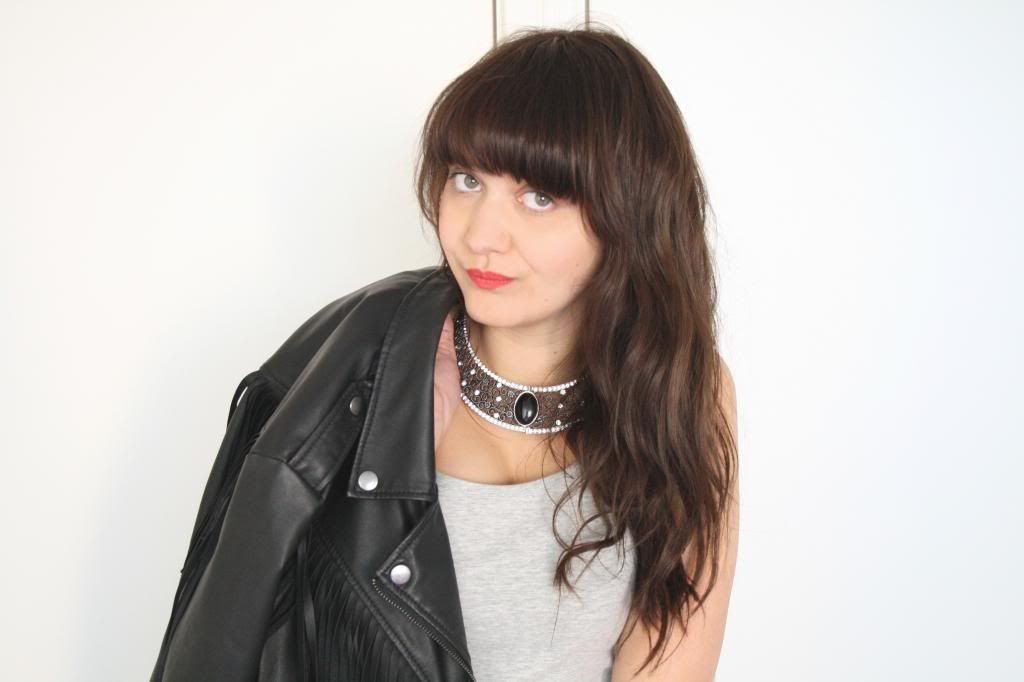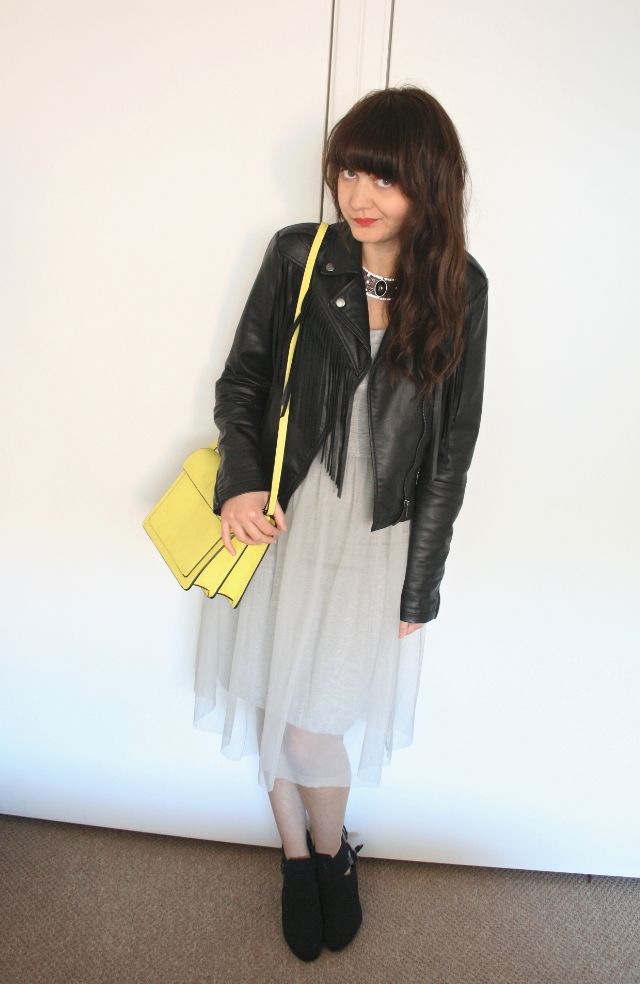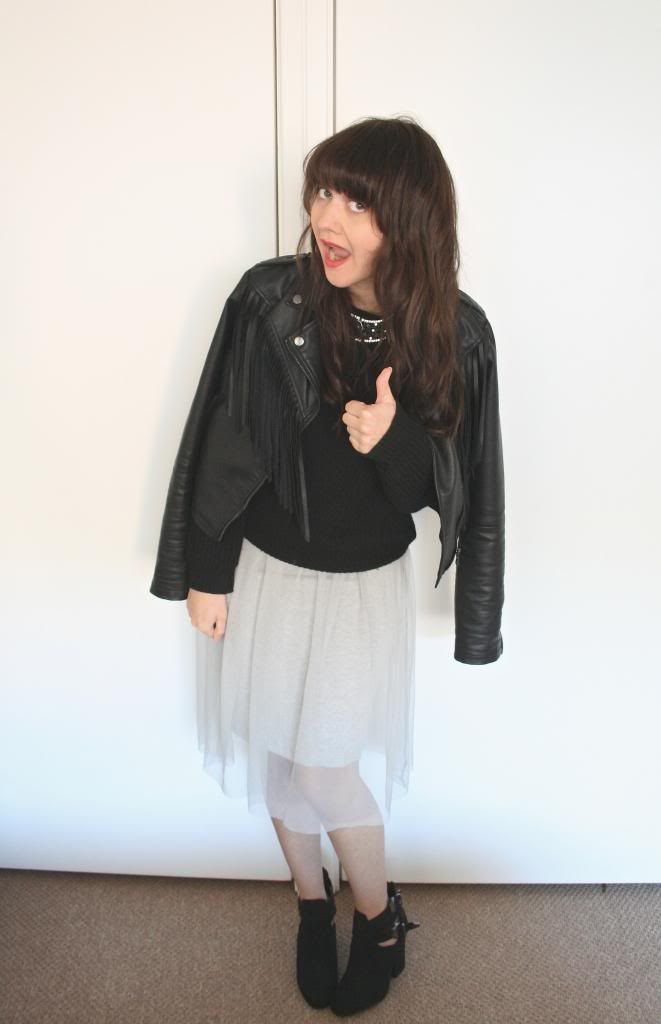 Jacket - Primark // Dress - Topshop // Bag - Zara // Boots - c/o Barratts * // Necklace - A xmas gift (last year)
I would love your opinions on this outfit and if you guys like it then I might brave it and wear it out at some point. I do love it with the leather jacket, neon bag and statement necklace though. And yes I do feel a little Carrie Bradshaw in this ensemble.
In other news I have a presentation at uni tomorrow and I'm bricking it, waaaaaa! I bloody hate presentations and can't wait until its all done and dusted.
Thanks
x