Hi peoples, I"m on an absolute high at the moment because I've just summited a fecker of an assignment! So now its been sent to cyber space I can forget about it (until I get my mark anyway). I feel like a massive weight has been lifted as I was really struggling with this particular module and was getting a bit emotional about it all. So once I clicked send I whooped with joy, cleaned the flat so its all shiny now, wrapped christmas presents and now I'm gonna do some online shopping and see if I can find anymore Christmas presents.
I was sent this lovely floral playsuit from Fashion Union a little while ago but just haven't had a chance to show you all, or even wear it for real yet (see above as to why). I really like playsuits and this one is adorable. I definitely felt it was a bit short (for me) to have bare legs so I've cracked out the opaque tights again. I've re-established my love for the blazer in this outfit and this cute blush pink one goes perfectly with the floral print.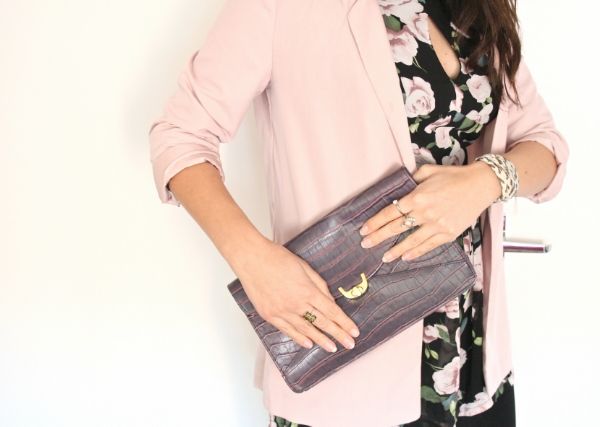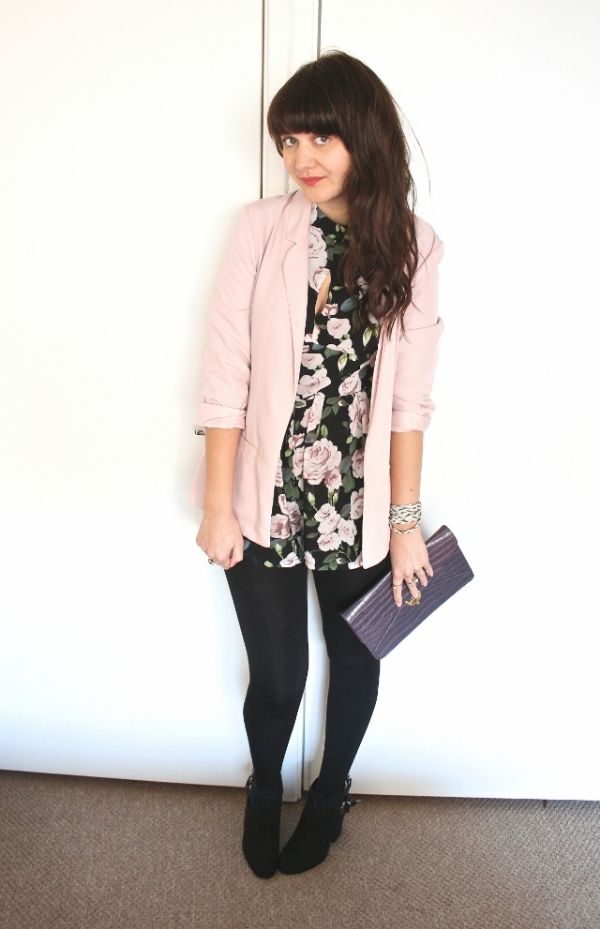 I love the pastel colour palette in this outfit. Could this be a possible Christmas party outfit for me next weekend or is it not Christmassy enough?
I'm really looking forward to this week, with no impending assignment hand in dates until the end of January I feel I can start getting ready for Christmas properly, decorate the flat, finish the present buying and start panicking over cooking Christmas dinner for the first time, oh no!!!!!
Hope you all have a great week. I think I'll get together another xmas wish list for you for Wednesdays post!
Thanks
x