Oh this week has possibly been one of the slowest ever. Don't you just hate the aftermath of Christmas and New Year. That first full week back at work is killer and I have deadlines galore this month for uni work, yay! Anyway ... My outfit of the week is actually something I wore way back in December to an impromptu meal out with my Mum and Stepdad to Frankie and Benny's.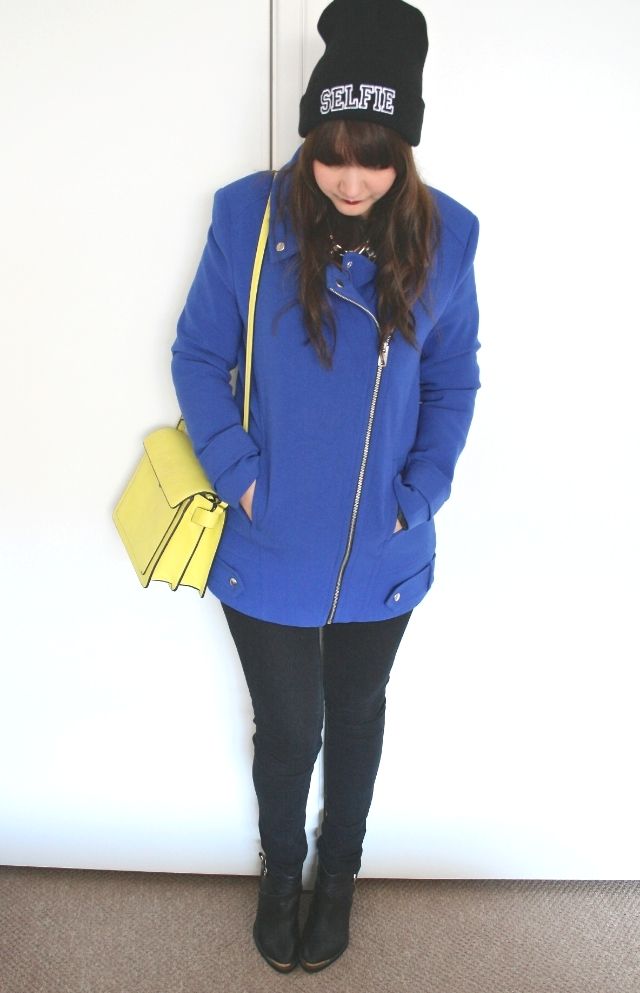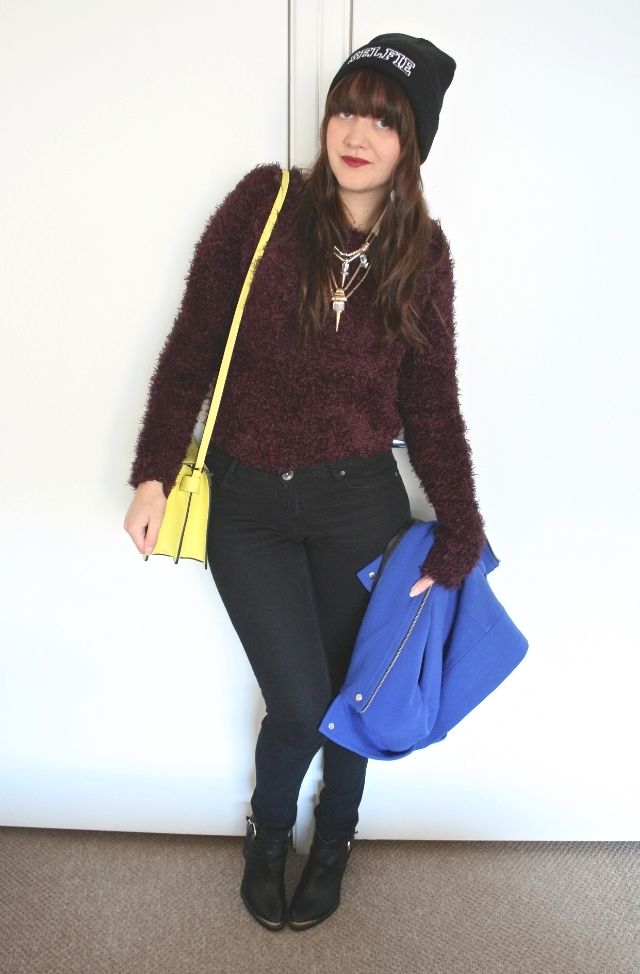 Jumper - Primark // Jeans - Primark // Necklaces - Both New Look // Hat - New Look // Boots Matalan // Coat - Tesco // Bag - Zara
Excuse my mahoosive legs in these pictures, its the angle of the camera I promise (and I clearly need a wee in the last image). Loving these two awesome necklaces worn together especially over my fluffy jumper. Everyone needs a 'selfie' beanie hat, thats just the rules and I cannot get enough of this blue coat and yellow bag together.

The boy and I are visiting a possible wedding venue today so we're very excited. I have my engagement ring back from the jewellers (as it was too big) and all our friends and family now know so its all becoming very real. I can't wait to get stuck into the details of our big day, I think I might just explode!!
Thanks
x