Right we're going to aim for outdoor shots from now on, so I hope you like! I'm fed up of setting up tripod, timer, waiting for the sun to shine through the window... so the boy has agreed to be my personal photographer (for now) so hopefully I'll do mainly outdoorsy shots from now on. Heres our first attempt...
This outfit is something I wore to view a wedding venue last Sunday. Said Wedding venue is now booked as we went back yesterday and decided to go for it as we loved it so much. So now its invite making time. I might start doing some wedding/lifestyle/DIY posts on a Wednesday just to mix it up a bit and keep you all up to date with wedding plans as I've had such a lovely response to our engagement on both twitter and Instagram from you guys, thanks a lot!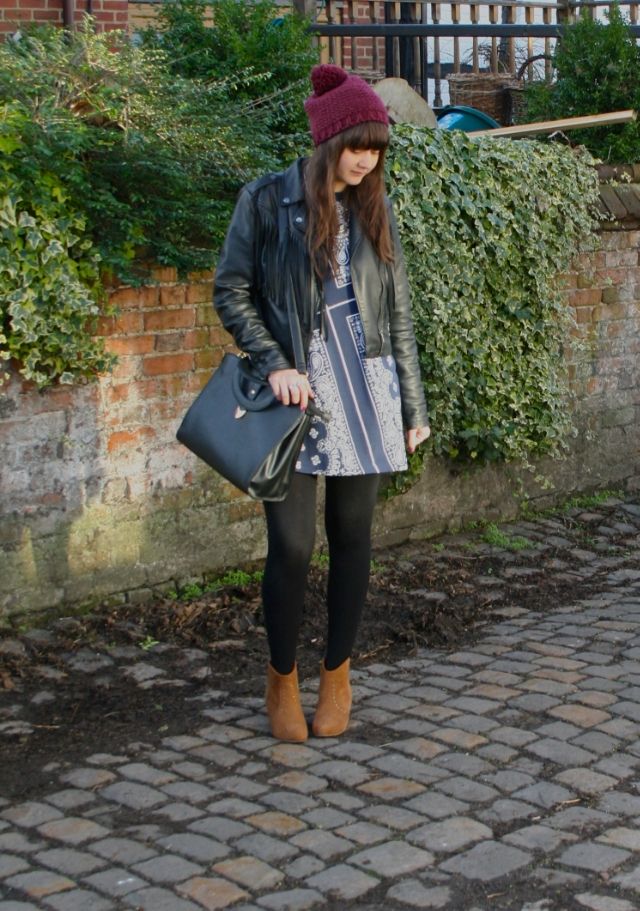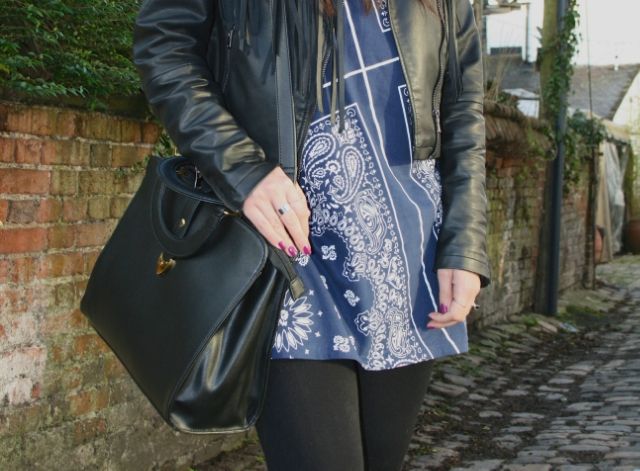 Jacket - Primark // Tshirt (worn as dress) - Primark // Boots - New Look // Bag - Asos // Hat - Primark // Necklace (just seen) - H&M
The dress is actually a long tshirt, which was a mere £6 in Primark (barg), love the paisley print and casualness of it. Love my new posh bag from ASOS it reminds me a little bit of the Zara city bag that was so popular last year. Also been wearing this necklace non stop. You can't really seen it in these pictures but I've seen a few bloggers wear it and couldn't resist when I popped into H&M last week.
Hope you like my new outdoor pictures, hopefully I will get some more done in time for next weeks outfit of the week post.
Seeya thanks.
x