Eughhh I've spent my weekend writing about the emotional needs of children so feeling happy that its done and I'm free from uni work for a week or two... which means I can day dream about my wedding for a little while. I'm so pleased that I've started doing outdoor photos for my blog! I've always been jealous of everyone else's so thanks to the boy for being my photographer, they're pretty good as well considering he doesn't know how to use my camera at all. I love that you can see the clothes in natural light and everything looks so much prettier in natural surroundings rather then a white wall.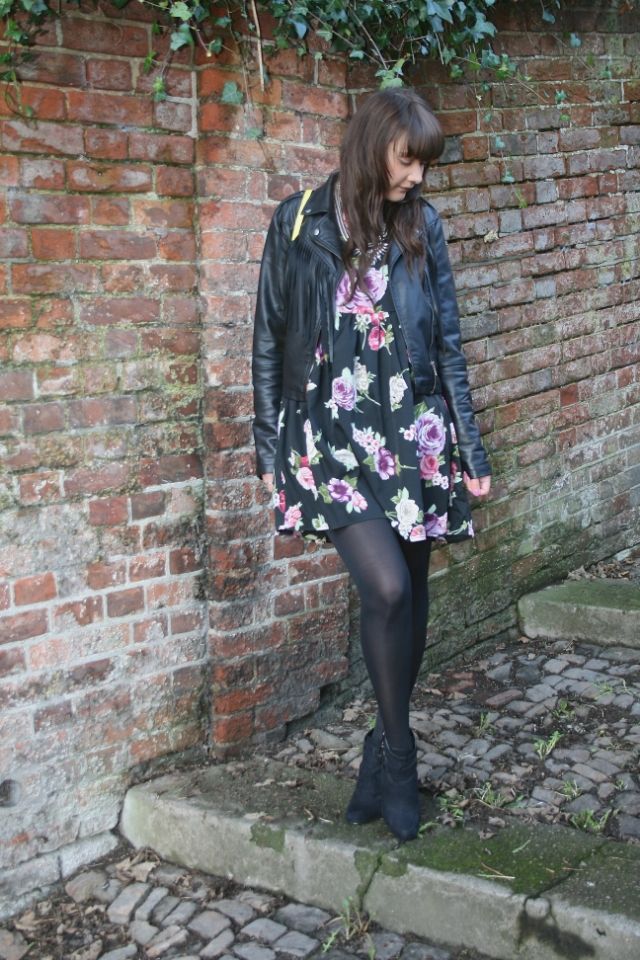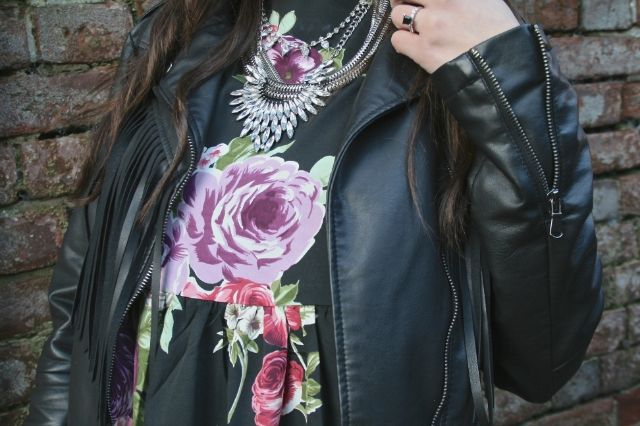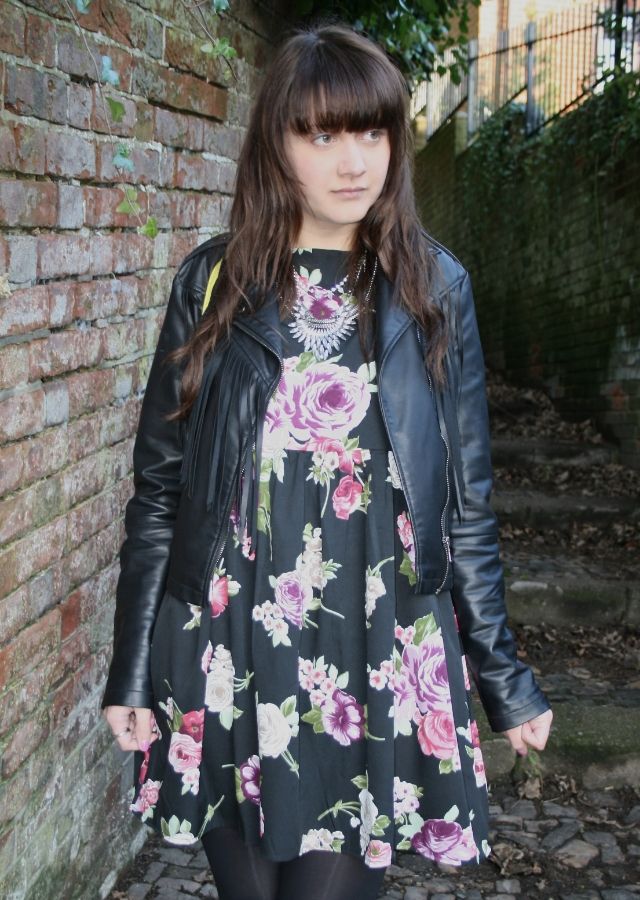 Dress - ASOS // Jacket - Primark // Bag - Zara // Necklace - H&M // Boots - c/o Barratts *
I wore this outfit to my brothers 30th birthday meal last Saturday. We went to Frankie and Bennys and certainly indulged in some yumminess. I know its another smock dress (slight obsession) but its such a perfect winter floral print. Love Love love this necklace from H&M and check out the cheeky shot of my engagement ring for those who haven't seen it on my Instagram.
Thanks
x
twitter //
bloglovin
//
Instagram