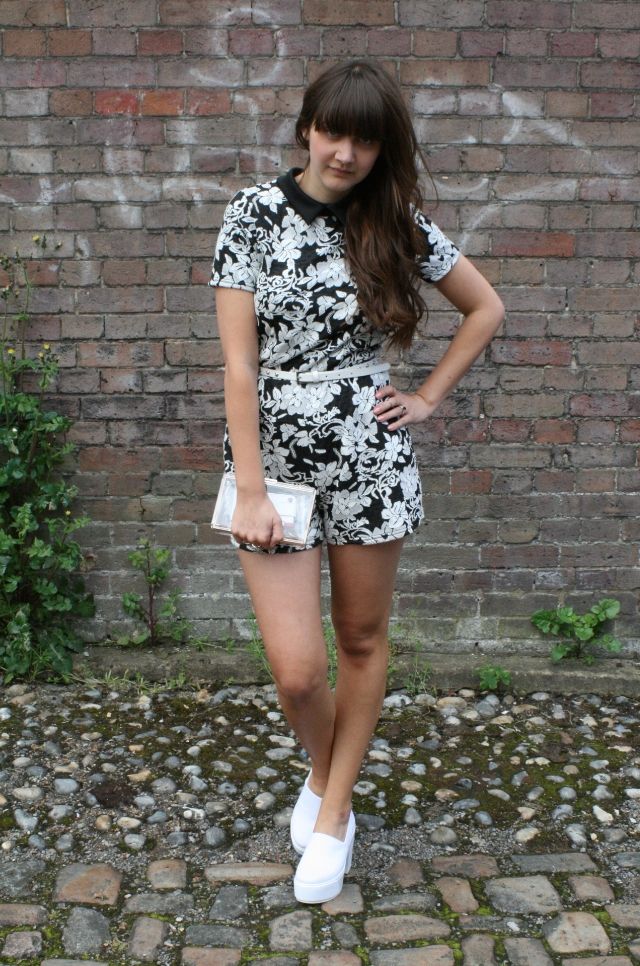 Playsuit - c/o red label // clutch bag - eBay // Shoes - Asos // Belt - Matalan
Love this playsuit from Red Label, its just a cute design and a nice casual material, which makes it easy to dress down as well as dress up. Monochrome is so classy don't cha think? And the sweet peter pan collar just makes this little number all the more cuter. They have a fab selection of playsuits/jumpsuits at the moment so go and check them out. If you follow me on Instagram you would have seen my new baby already.... my new baby being this see through box clutch bag. I don't know why I love it as to quote the boy 'its a bit weird' and he's right it is a bit weird to see the contents of your bag, but I think its great, how about you guys...?
Share your thoughts.
thanks
x
twitter //
bloglovin
//
Instagram