i've always loved seventies fashion, its definitely an era i should have been born in. little ditsy florals are my favourite and i've finally bagged myself a fedora, thank you primark. although so far its been way too windy to actually wear it out the house. i wore this outfit literally all of last weekend. smock dresses are so comfortable and i can see me wearing this sleeveless blazer with everything!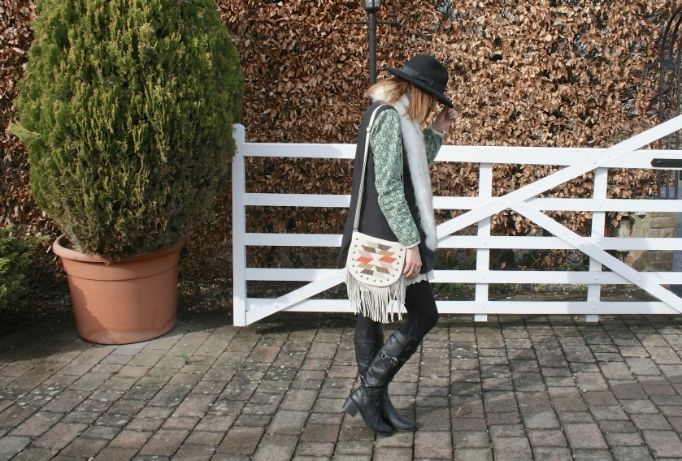 dress - can't remember soz // sleeveless blazer - eBay // faux fur stole - new look // bag - matalan (old) // hat - primark // boots - c/o onlineavenue *
it was pretty darn windy when we took these pictures but they didn't turn out too bad in the end. the necklace i'm wearing in this outfit was found down the back of my chest of drawers in our recent house move. don't you just love it when you find something you completly forgot you had. hope you like.
thanks
x