Not sure whether I'm chanalling lumberjack or toddler in this outfit. Perhaps a lumberjack's toddler is more fitting!! Anyway I don't care because I love this cute pinafore and always will. I think because its black I feel its more appropriate for a 20 something year old to wear it and it literally goes with everything and anything, win!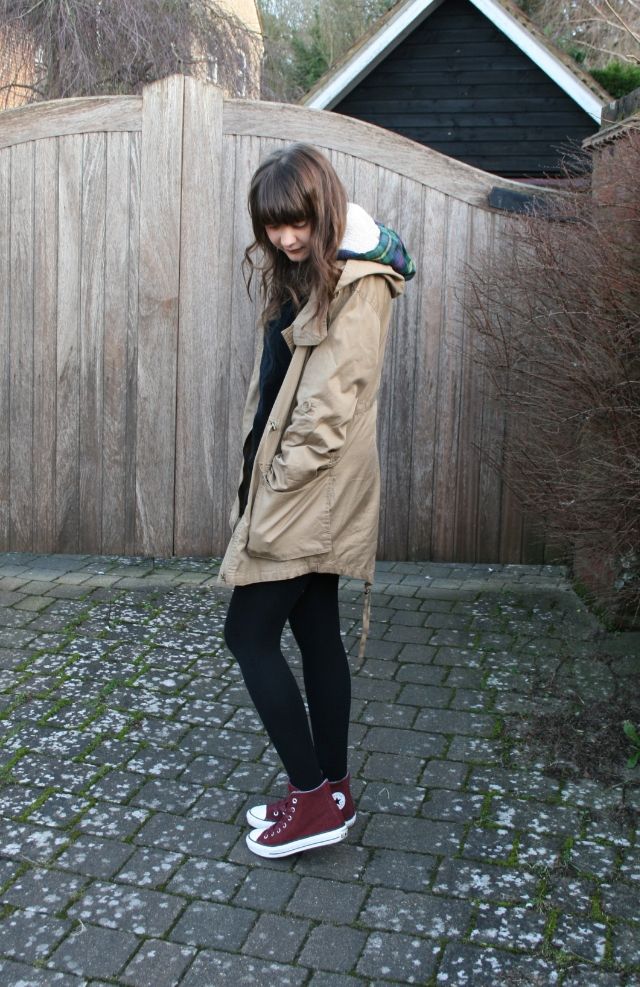 Coat - Primark // Checked shirt - George @ Asda // Pinafore - Primark // Converse - c/o John Lewis *
Check out my amazingly cheap (£5) Spring mac style coat from Primark. It was on sale for £10 which I thought was brilliant but when I got to the till she charged me £5.. brilliant! I've said it before and I'll say it again... I bloody love Primark.
Hope you like my casual Sunday outfit.
Thanks
x